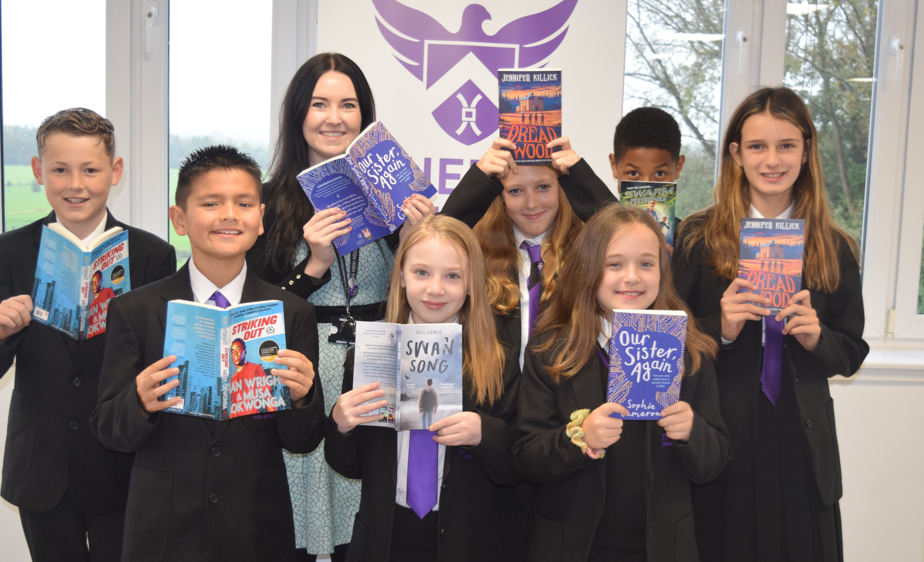 Over the last few weeks Year 7 students have been introduced to this year's list of 16 book titles from Bookbuzz. After a painstaking elimination process and a lot of deliberation, each student in Year 7 were able to choose one book from the list that they get to keep forever.
On Friday 13th October the whole year-group were gathered and presented with their chosen books. Students were so excited to receive their book that many started to read them there and then!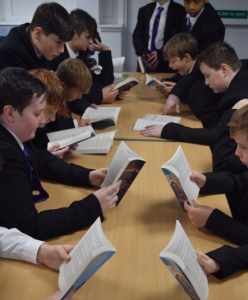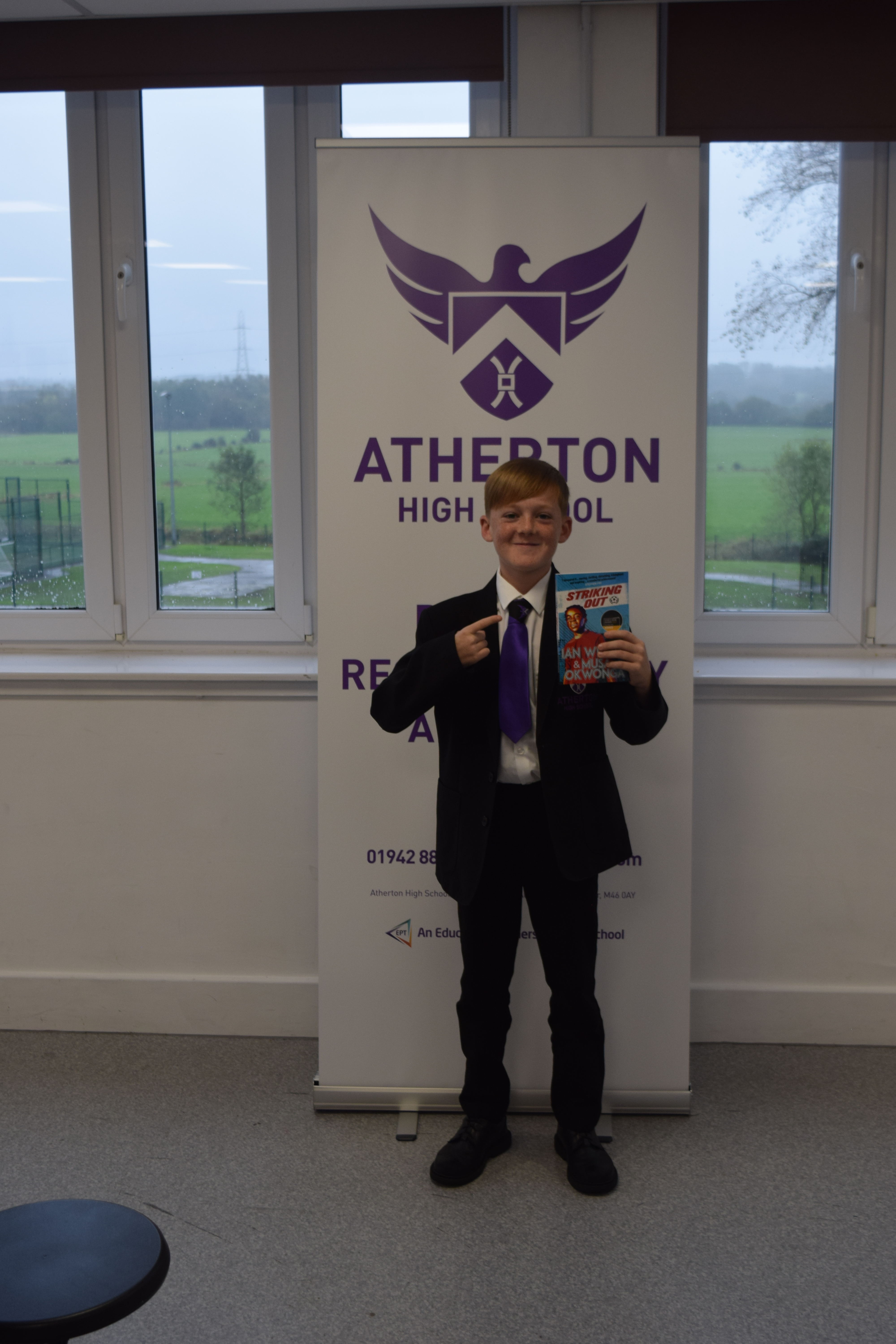 This year's titles included everything from scary stories to factual books on animals: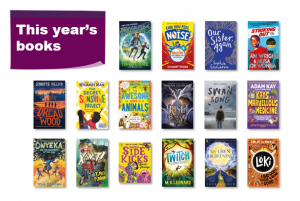 Here are some of the reviews from year 7s:
"The School of Good and Evil is a fantastic mystery book full of twists and turns and tricks!"
"Dread Wood has a lot of gothic elements in it like we are learning in English. It's a perfect book if you like all things spooky and haunted".
"Swan Song is my favourite book, I'm not up to the swan bit yet but it was the book for me because I love nature and wildlife".
"My brother is in year 9 and has been reading Striking Out in form time, I couldn't wait to show him that's what I chose as my book!"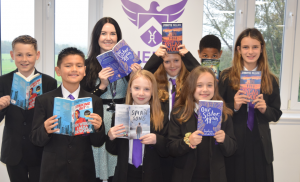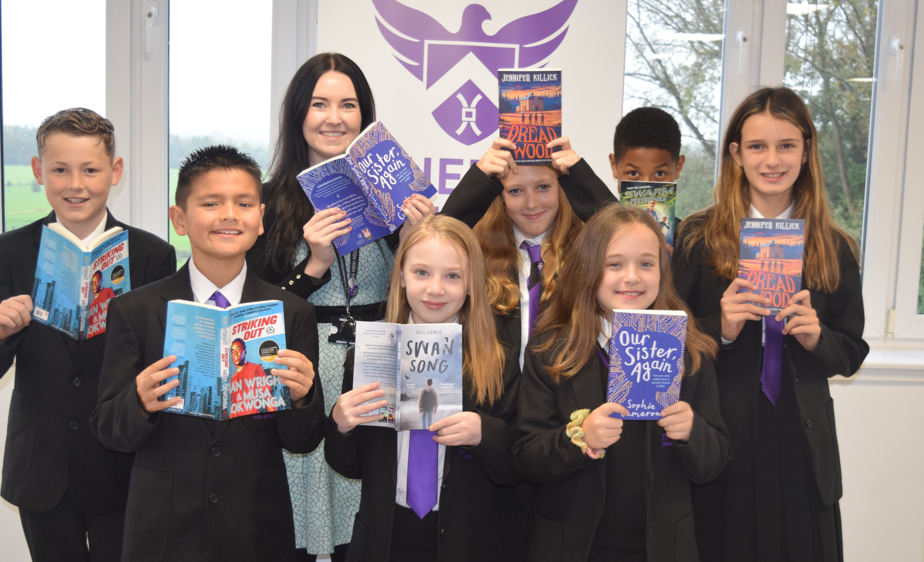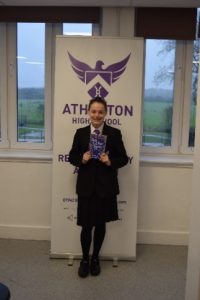 The excitement, the joy, and the magic of books was truly celebrated on this day, and we can't wait to see the incredible journeys our students embark upon through the pages of these carefully selected books.