Parent Information
At Atherton High School, we have a skilled and supportive pastoral team to allow students to flourish; providing information, advice, guidance which creates a personalised, holistic support network for every child. We always work in close partnership with teachers, parents/carers and other specialist agencies.
We aim is to identify any concerns or issues at the earliest possible opportunity and remove any barriers to learning which may be preventing our students from reaching their full potential. We pride ourselves on knowing our young people well and develop positive relationships with students and their families.
We respond as quickly as possible to any issues and ensure that difficulties are discussed and resolved in the best possible way. We ask that parents contact us on either enquiries@athertonhigh.com or HOY7@athertonhigh.com*. Alternatively calling the main reception and asking for relevant head of year. Our policy is that your query will be responded to within 24hrs.
We offer help and support in the following areas:
Welfare and mental health support
Behaviour support/management
Emotional help (including anger management and counselling)
Academic support (including intervention work, extended learning, and personalised learning programmes)
Restorative approaches
Peer mediation
Links to specialist external agencies.
At Atherton High School, we pride ourselves on our approach to the whole school collective responsibility to pastoral care, wellbeing and behaviour.
How do Parents/Carers contact the Pastoral team at Atherton High School?
These are the lines of communication for parents and carers:
enquiries@atherton high school
| | |
| --- | --- |
| Form Tutors | |
| | |
| Head of Year 7 | Mr Leyland |
| Head of Year 8 | Mrs Pace |
| Head of Year 9 | Mr Potts |
| Head of Year 10 | Mrs Leech |
| Head of Year 11 | Mr Littler / Mr Bennett |
| | |
| SENDCo Lead | Mrs Lowe |
| | |
| Welfare Manager |  Mrs Leech |
| Attendance Officer | Mr Littler |
| Assistant Headteacher | Mrs Fazackerley |
Operation Encompass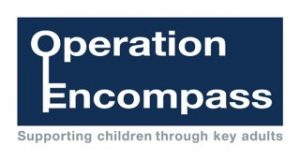 Atherton High School has signed up to Operation Encompass.  This is a Police and Education early information sharing partnership which enables schools to offer immediate support for children and young people witnessing domestic abuse. Information is shared by the police with the school's safeguarding team prior to the start of the school day following an incident of domestic abuse in the previous 24 hours or over the weekend which has been attended by police officers. This information enables appropriate support to be given, dependent upon the needs and wishes of the child.  Children experiencing domestic abuse are negatively impacted by this exposure; domestic abuse has been identified as an Adverse Childhood Experience and can lead to emotional, physical and psychological harm. Operation Encompass aims to mitigate this harm by enabling schools to maintain a watchful brief, intervene with support if needed, and help to make the day a better one for children.  Right click on the logo for more information.