At Atherton High School, we have a skilled and supportive pastoral team to allow students to flourish; providing information, advice, guidance which creates a personalised, holistic support network for every child. We always work in close partnership with teachers, parents/carers and other specialist agencies.
Our aim is to identify any concerns or issues at the earliest possible opportunity and remove any barriers to learning which may be preventing our students from reaching their full potential. We pride ourselves on knowing our young people well and develop positive relationships with students and their families.We respond as quickly as possible to any issues and ensure that difficulties are discussed and resolved in the best possible way. We ask that parents contact us on either enquiries@athertonhigh.com or AHS@athertonhigh.com*. Alternatively calling the main reception and asking for relevant head of year. Our policy is that your query will be responded to within 24hrs.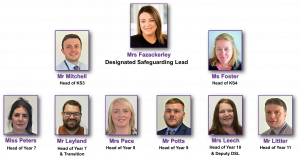 We offer help and support in the following areas:
Welfare and mental health support
Behaviour support/management
Emotional help (including anger management and counselling)
Academic support (including intervention work, extended learning, and personalised learning programmes)
Restorative approaches
Peer mediation
Links to specialist external agencies.
At Atherton High School, we pride ourselves on our approach to the whole school collective responsibility to pastoral care, wellbeing and behaviour.
We also work with 2 amazing companies to help support our pupils. Please see their information below, if you would like your child to be recommended for one of these services please speak to your child's head of year.
About (holisticchildandfamilytherapy.co.uk)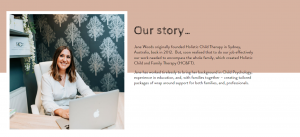 and then Hypnotherapist and PSTEC Master Practitioner in Manchester and Further Afield (themindhealer.co.uk)