Online Safety
Together, we can keep every child safe online.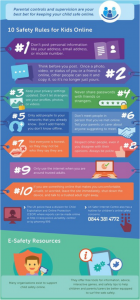 The COVID-19 pandemic has shown how urgent it is for us to come together to stop online abuse. During last year's lockdowns our helpline saw a 60% increase in contacts from people worried about children experiencing online sexual abuse. That's why we're campaigning for laws to protect young people online.
We all have a role to play – use our advice, tools and resources to help keep every child safe online.
If you would like more information click the image below.

The internet plays a big part in the growth and development of teenagers, and plays an important part in their education. It is extremely important that everybody does what they can to ensure children are safe online, whilst at home and at school, ensuring children are taught how to use the internet correctly and safely.
As parents, carers and teachers, we have an important role in ensuring children are given the tools in order to stay safe online. Doing this will significantly reduce the risk of cyber-bullying, exploitation, and radicalisation. At Atherton High School, we take this responsibility very seriously and we provide curriculum time to educate students on the risks of being online as well as having appropriate filters and systems in place.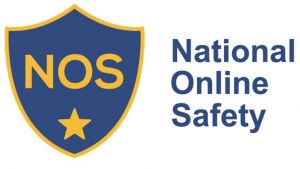 National Online Safety, make it their mission to make the internet a safer place for children. They achieve this through equipping school staff, parents and children with the knowledge they need to understand online dangers and how best to react should an incident arise.
With Children spending more time than ever online. As adults, we need to do everything we can to keep them safe in the digital world. But with new apps, games and platforms emerging every day, how can you stay in the know?
Say hello to the new National Online Safety mobile application click here. Created by experts, developed by us. With all online safety knowledge available at your fingertips, the NOS app empowers parents and teachers to understand and address online safeguarding risks – anytime, anywhere.
CLICK ON THE APP BELOW FOR ONLINE SAFETY INFORMATION