Reading School
"A child who reads will be an adult who thinks."
Ewura-Abena Ahwoi
At Atherton High School we know that reading is the foundation stone to success in all areas of the curriculum and in all areas of life. For this reason, we are a reading school!
We begin every day by reading during form time. We read a range of books that are chosen in terms of subject content to encourage our pupils to engage in a range of topical and diverse subjects including environmental issues, animal welfare and the impact of hate crime. We also read pre-1912 texts to ensure our pupils are exposed to a range of genres and eras within their reading.
At the start of term, we assess the reading skills of our pupils and use this information to support your child's reading development. We have a range of reading interventions in place during form time and after school to support pupils who have a reading age below their chronological age.
Literacy isn't just about reading! It is about oracy, our vocabulary, and our writing skills. Each area of literacy is a priority within our curriculum delivery and is embedded into each department's learning journey. We ensure your child focuses on these key skills in all areas of school.
We have a recently refurbished library that is open every break and lunch time. There are staff available in the library to support children with reading, any questions and homework.
"Reading helps students gain knowledge which leads to better writing." – Education Endowment Foundation.
Schemes of learning are designed at Atherton High School with vocabulary development as a focus in every subject, to explicitly teach tier 2 (high frequency words found in many subject areas) and tier 3 words (subject-specific vocabulary) to build exposure to academic language. Students also have access to Knowledge Organisers for every topic they study that explicitly highlights and defines keywords to support their learning.
Remembering key vocabulary, its use and meaning is supported strongly through retrieval practice at the start of all lessons, and throughout the curriculum journey.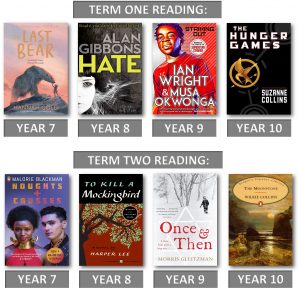 Reading Intervention clubs – by arrangement only.
Monday Year 7 two clubs
Tuesday Year 8 two clubs
Wednesday Year 9 two clubs
 Form time supported reading, pupils will be collected if they are identified as needing a little extra support with form time reading books.
All year 7 students have a reading book as part of their essential equipment.
Reading Rewards.
Student Librarians.
Calendared days to celebrate books and authors.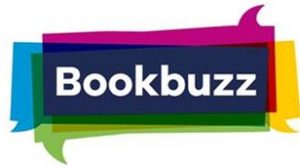 Click here for information
Reading at Home
"Effective readers continually draw upon a complex wealth of prior knowledge about the world and language." – Education Endowment Foundation.
What can you, as a parent, do to support your child in this area?
Talk to your child, discuss their day, what's going on in the world and their future hopes and dreams, encourage them to develop their informal oracy skills with you.
Encourage your child to read widely and read regularly; support this by reading yourself and let your children see you read.
Take them to the library. Atherton library is extremely keen to welcome new readers.
If your child is in year 7, 8 or 9 ensure they access the Reading Plus programme regularly, little, and often is best in terms of making progress. They should complete three reading tasks and one vocabulary task every week. This is monitored by your child's form tutor.
Finally, if you want to know anything about reading and how to support your child's development, contact us at school. We are always happy to help.
Must-read list for year 7
| | |
| --- | --- |
| Modern Classic | The Wolves of Willoughby Chase by Joan Aiken |
| Classic | The Secret Garden by Frances Hodgson Burnett |
| Modern Classic | Skellig by David Almond |
| Horror | The Girl in the locked Room by Mary Downing Hahn |
| Dystopian | A Wrinkle in Time by Madeleine L'Engle |
| Family | Wonder by R J Palacio |
| Current issue | Boy 87 by Ele Fountain |
| Mystery | Room 13 by Robert Swindells |
| Verse novel | The Highwayman by Alfred Noyles |
| Black writer | Noble Conflict by Malorie Blackman |
| Other culture | Boy at the back of the Class by Onjali Qrauf |
| Poetry book | The Day I Fell Down the Toilet and other poems by Steve Turner |
| Factual book | Cruel Kings and Mean Queens (Horrible Histories Special) by Terry Deary and Kate Sheppherd |
| Book that's a film | Midnight Gang by David Walliams |
| Relaxing read |  Butterfly Lion by Michael Morpurgo |
| Relaxing read | The Wizards of Once series by Cressida Cowell |
Must-read list for year 8
Classic
Chronicles of Narnia by CS Lewis
Classic
Watership Down by Richard Adams
Classic
Goodnight Mr Tom by Michelle Magorian
Horror
Tom's Midnight Garden by Phillipa Pearce
Dystopian
Maze Runner by James Dashner
Family
Diary of Ann Frank
Current issue
Moon Bear by Gillian Clarke
Mystery
The House with the Clock in the Walls

 by John Bellairs

Verse novel
Unbound: A Novel in Verse by Anne E Burg
Black writer
Ghost Boys Jewell by Parker Rhodes
Other culture
Boy in the Striped Pyjamas by John Boyne
Poetry book
The Life and Rhymes of Benjamin Zephaniah
Factual book
Gruesome Guides: London (Horrible Histories) by Terry Deary & Martin Brown
Book that's a film
Twilight series by Stephene Meyers
Relaxing read
Little Manfred by Michael Morpurgo
Relaxing read
 Slime by David Walliams
Must-read list for year 9
Classic
The Railway Children by E Nesbitt
Modern Classic
Eragon – The Inheritance Cycle by Christopher Paolini
Modern Classic
The Changeling by Phillipa Gregory
Myth and magic
Miss Peregrin's home for Peculiar Children by Ransom Riggs  
Dystopian
Hunger Games by Suzanne Collins
Family
Holes by Louis Sacher
Current issue
Island by Nicky Singer
Mystery
His Dark Materials by Phillip Pullman
Fantasy/Myth & Magic
The Old Kingdom Series: Sabriel, Lirael , Abhorsen by Garth Nix
Verse novel
For to See The Elephant: A Novel in Verse by Tammi J Truax
Black writer
Noughts and Crosses by Malerie Blackman
Other culture
The Kyte Runner by Khalid Hosseini
Poetry book
Lovely Bones A Book of Poetry by Shelby Lamb
Factual book
The Great Book of Black Heroes: 30 Fearless and Inspirational Black Men and Women that Changed History by Bill O'Neil
Book that's a film
Lovely Bones by Alice Sebold

The Fault in our Stars by John Green

Fantasy/ Myth & Magic
Harry Potter by J K Rowling
Relaxing read
Who let the Gods Out by Maz Evans
Relaxing read
A Series of Unfortunate Events by Lemony Snicket
Must-read list for year 10
Classic
The Hobbit by JRR Tolkien
Classic
Little Women by Louise May Alcott
Modern Classic
Good Omens by Terry Pratchett & Neil Gaiman
Horror
Frankenstein by Mary Shelley
Dystopian
Divergent, Insurgent, Allegiant a trilogy

by Veronica Wroth

Family
Stone Cold by Robert Swindells
Current issue
Junk by Melvin Burgess
Mystery
The Magpie society "One for Sorrow" by Clive Woodall
Verse novel
The Making in the Knight: An Epic Novel-in-Verse Fantasy Adventure by Angharad Thomson Rees
Black writer
Long Walk to Freedom by Nelson Mandela
Other culture
I am Malala by Malala Yousafzai
Poetry book
Carol Anne Duffy Mean Time
Factual book
The Great Book of Badass Women: 15 Fearless and Inspirational Women that Changed History by Rachel Walsh & Bill O'Neil
Fantasy/Myth & Magic
The Old Kingdom Series: Clariel, Golden Hand

 by Garth Nix

Book that's a film
My Sister's Keeper by Jodi Picoult

Disk World Series

The Colour Purple by Terry Pratchett

Relaxing read
The Mortal Instruments by Casandra Clare
Relaxing read
The Curious Incident of the Dog in the Night-Time

by Mark Haddon
Must-read list for year 11
| | |
| --- | --- |
| Classic | Lord of the Rings by JRR Tolkien |
| Classic | To Kill a Mockingbird by Harper Lee |
| Classic | War of the Worlds by HG Wells |
| Horror | Dracula by Bram Stoker |
| Dystopian | 1984 by George Orwell |
| Family | The Time Traveller's Wife by Audrey Niffenegger |
| Current issue | 19 Minutes by Jodi Picoult |
| Mystery | Da Vinci Code by Dan Brown |
| Verse novel | Finding Baba Yaga a novel in verse by Jane Yolen |
| Black writer | On the Shoulders of Giants by Steven Bickmore |
| Other culture | The Librarian of Auschwitz by Antonio Iturbe |
| Poetry book | Simon Armitage Paper Armitage Selected Poems |
| Factual book | The Imitation Game by Jane Rollason (based on the story of Engima Code) |
| Book that's a film | The Perks of Being a Wallflower by Stephen Chbosky |
| Fantasy/Myth & Magic | Shadow Falls Series by CC Hunter |
| Relaxing read | Discovery of Witches by Deborah Harkness |
| Relaxing read | The Grapes of Wrath by John Steinbeck |
We took part in the Manchester festival of Reading. We had a writer in residence working with us, Chris. We completed four workshops with Chris in which a group of our pupils from years 7 and 8 created and performed their own poetry. We visited Atherton library to watch a local poet perform his work and our pupils performed for their parents. We had a lot of fun and established links that we will be building on in the future. 
Watch this space!
Check out the pictures and video of our work.