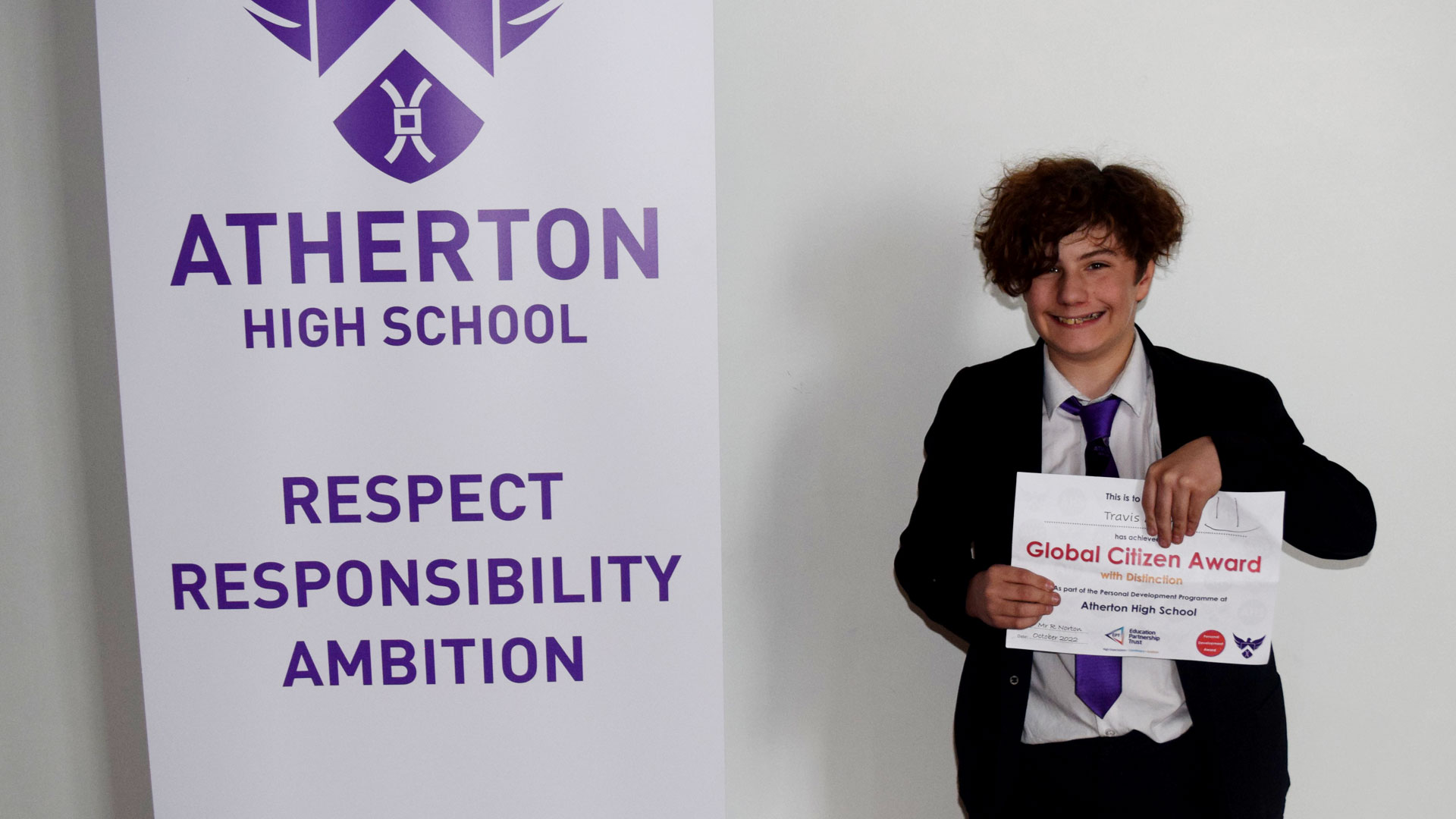 Earlier today, many of our students were awarded their certificates for their Global Citizen Awards which they completed right at the end of last academic year.
This award, one of the five AHS Personal Development Awards, challenges the students to complete independent research on a problem facing the world of their choosing. They must then create and deliver a short presentation to their peers which not only outlines the particular issue which they have chosen to raise awareness of, but also the ways in which this issue could be solved, and encourage their fellow students to be part of the solution, and make a positive contribution to their local, national or international community.
Travis, shown here with his certificate, competed excellent research and really overcame his fear of public speaking to deliver his presentation, along with his team, and it was so carefully laid out and detailed that he has also achieved the distinction award, which only a few of the successful students managed to achieve. As the students move up the school they will also have further opportunities to complete the rest of the suite of AHS PD Awards, as well as an upcoming announcement about the Duke of Edinburgh's Award which many students will be sure to be excited about.