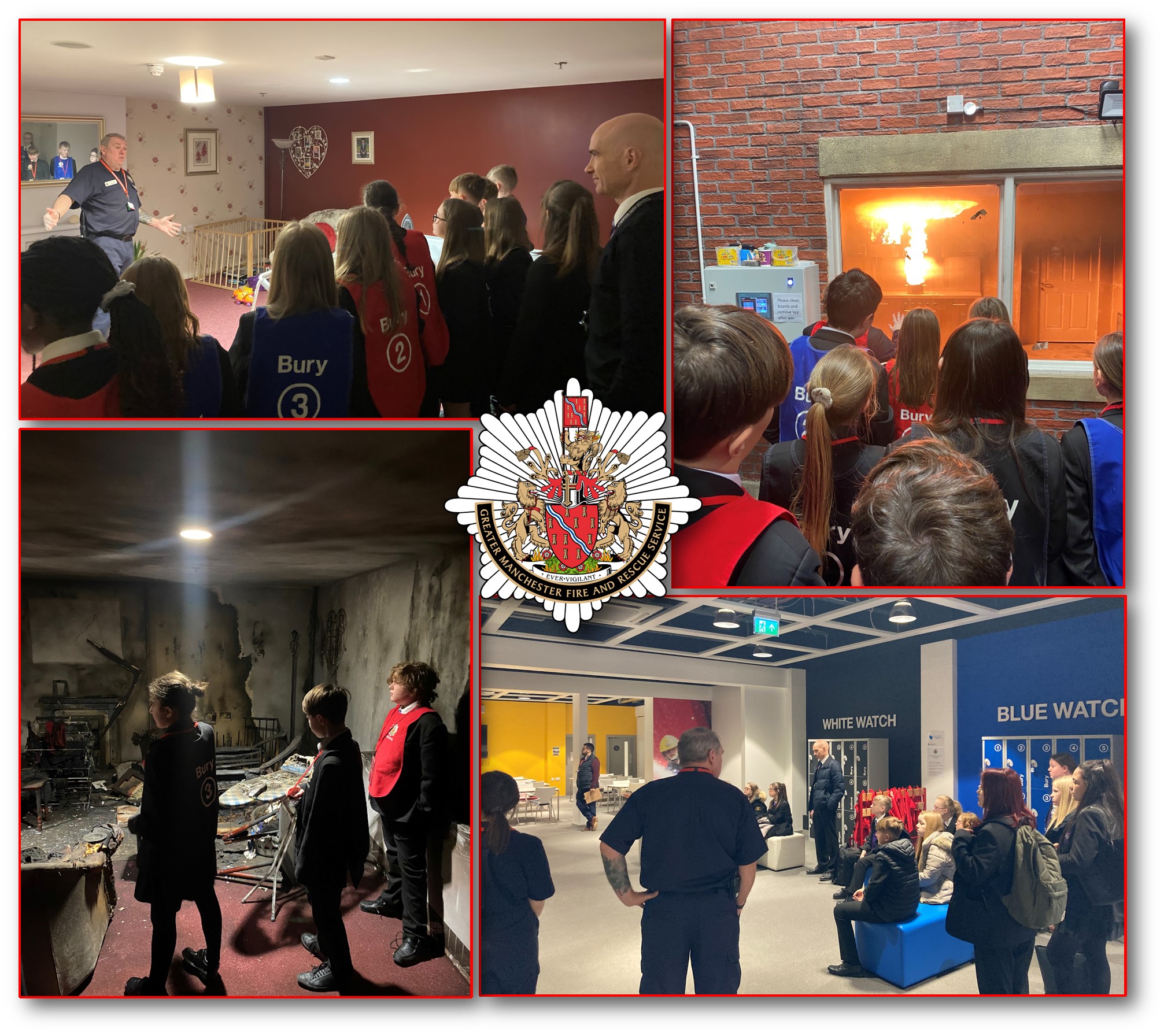 Schoolchildren from across the borough are taking part in a fabulous initiative to educate them on the dangers from, and outcomes of, fire and other accidents. The state of the art venue is at the Greater Manchester Fire & Rescue Service (GMFRS) Community Fire Safety Centre based in Bury.
The Wigan borough initiative has been led by ex-Wigan Borough Fire Commander, Labour Councillor John Harding and seconded by his Atherleigh ward colleague, Councillor Debra Wailes. Prior to Covid they presented a Motion to full Council asking for funding to transport schoolchildren from local schools to and from Bury. This was unanimously supported and funding was provided by Wigan Council.
Lockdown put a hold on the project, but now that schools are running more normally, the two councillors have held meetings with GMFRS staff, council support staff, and Rik Tapper, the Sales Manager of Tyrers coaches in Wigan. The coach company have supported the project by providing transport at a large discount, thereby enabling more children to visit the centre. Rik said, "We at Tyrers are very proud to be able to support this worthwhile initiative and our borough wide community. The children can't stop talking about the experience when they get back on the bus."
The first secondary school from the borough to benefit from the two hour interactive training sessions is Atherton High School. The Head, Ben Layzell said, "This project is unique in its delivery of hands on fire safety training to pupils and will remain in their memories forever. I would like to thank the Fire & Rescue Service and staff, Tyrers Coaches and Cllrs Harding and Wailes for their efforts to bring this to fruition".
Cllr Harding said, "I have seen the devastating results of fires many times over a long career and ensuring our children are aware of the dangers is paramount to me. This project will go a long way to keeping them safe and, as they become adults, their children too".
County Fire Officer Dave Russel said, "Keeping our residents safe from fire is our number one priority and we are proud to have developed this Community Safety Centre for our residents and children. I am very pleased to see the resource being used by schools from Wigan borough and we welcome other schools from across the county to visit too".