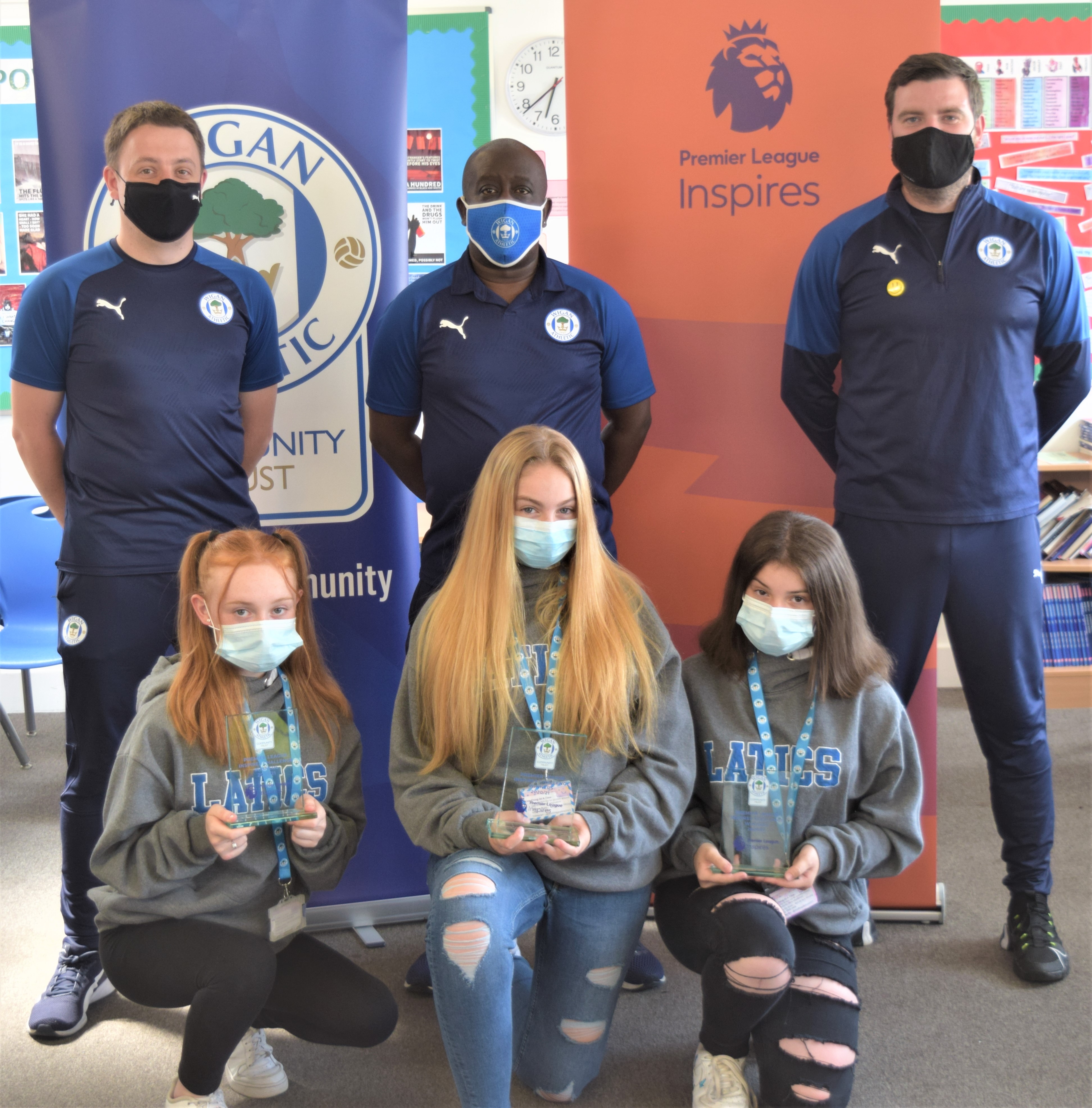 Premier League Inspires is an education programme, newly introduced in 2019, developed by the Premier League and professional football clubs. The programme is aimed at young people aged between 11-25 and brings together learnings from previous PL programmes such as PL Enterprise, PL Works as well as the Prince's Trust Achieve course.
Young people today face a variety of ever-evolving challenges, with more than ever experiencing mental health issues. Responding to such needs, 30 professional football clubs across the Premier League and EFL are now supported to deliver PL Inspires at their stadiums, in local schools and at alternative educational settings; with partnership support from The Professional Footballers Association and the Prince's Trust. Their mission is to inspire children and young people to develop the personal skills and positive attitudes to succeed in life.
We have been lucky enough to work along Wigan Athletic Community Trust for the past 2 years to deliver the Premier League Inspires programme to a cohort of Year 9 pupils. We have had success with the boys from the 2019-2020 cohort, who won the regional finals with their social enterprise idea around disability access in sports stadiums, and this year we have also won the regional finals with our Yr9 girls.
The Yr9 girls wanted to do work around supporting young people and their mental health and as part of their initiative, they have put together a Youth Club that takes place once a month in school and it is a place where pupils can come and discuss their mental health, ask where to get support and be supported by other pupils. Moving forward, these girls will hopefully complete their training to become school Mental Health Ambassadors and help to support and promote positive mental health and well-being amongst the pupils of Atherton High School.
Follow our links to read the full story on the Wigan Athletic and Premier League websites!