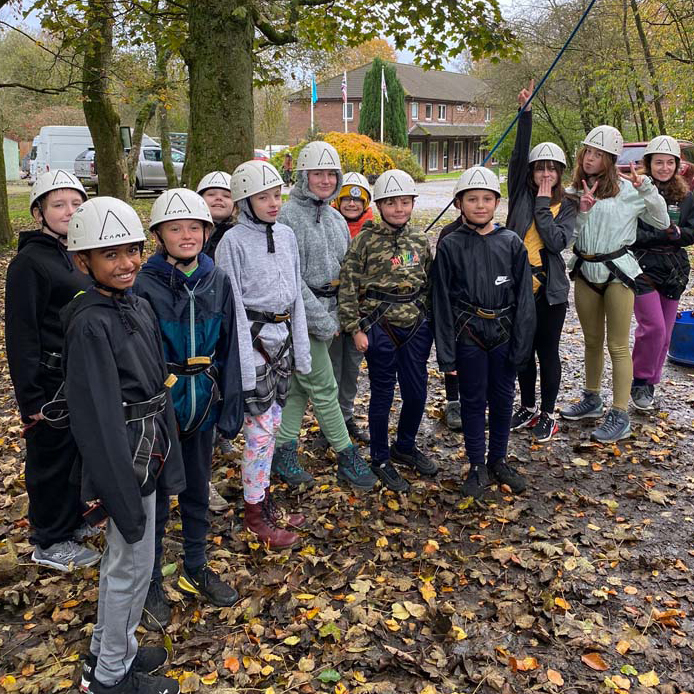 Year 7 embarked on a 3-day residential in their first term here at Atherton High. The residential took place at the Anderton Centre at the foothills of the infamous Rivington pike.  
The purpose of the trip is to foster a sense of team spirit amongst a new mix of pupils alongside giving them a sense of independence and building their resilience. Students were given their own rooms to stay in and maintain with strict instructions regarding tidying and organisation. They rose to the challenge and were complimented for taking pride in their areas!  
The pupils enjoyed a range of activities starting with paddle boarding, followed by archery, tree climbing and bushcraft. It was a pleasure to watch our students embrace challenges they had never faced before.  
Before they returned home the pupils went on canoe tour of the lower Rivington reservoir, getting off the canoes at various points to enjoy the scenery and to explore the local area. All students had a walking tour of Liverpool Castle before heading back to base for the coach home.