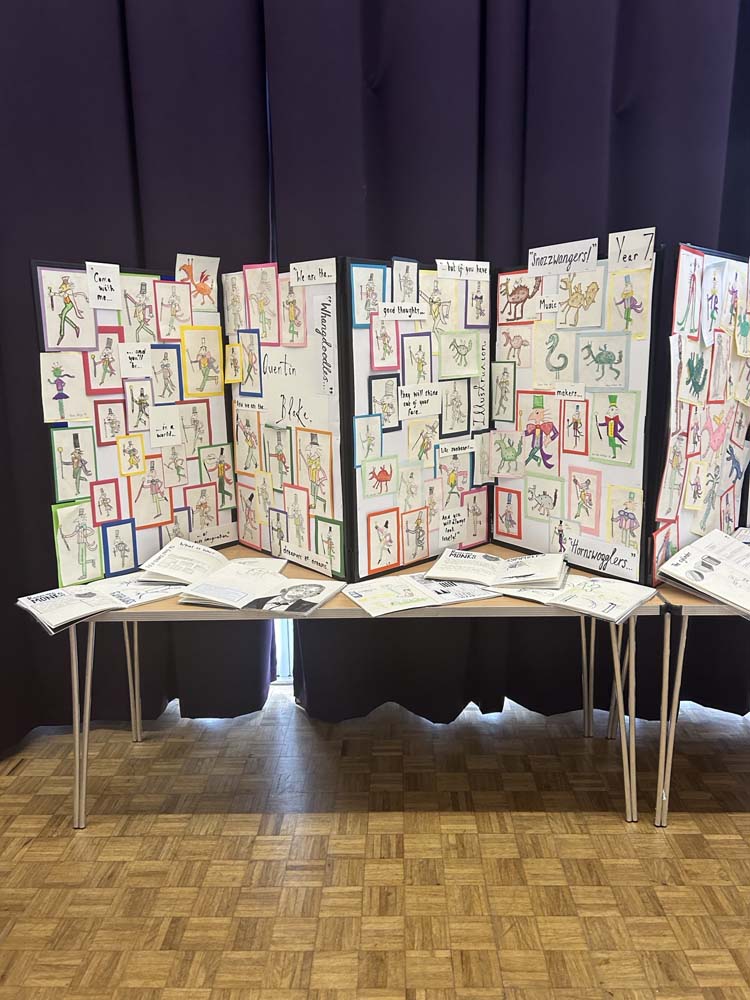 The annual AHS art exhibition is a celebration of the creativity and talent of pupils from Year 7 – 11. The artwork showcased celebrates work from projects including illustration and observational drawings using colour, texture, and collage from Year 7. 
Year 8 have explored culture and architecture through the Renaissance period, their local town and Gaudi using clay, papier-mâché and 3D sculpture. 
Portraiture is studied in Year 9, through the work of contemporary graphic designers, realism, and Pop Art. 
KS4 work is also displayed which hosts a variety of artists, techniques, and styles from our very talented GCSE classes.
Our evening celebration of the art at AHS is a fantastic opportunity for pupils to experience an art gallery, for families and friends to see pupil work on display and to share the hard work of AHS pupils, year after year.
The photographs here show a sample of the high-quality art work from our art exhibition that our pupils have created- we hope you enjoy the art work!